Gold medal for best article for Daniel Bischof
Associate professor of political science Daniel Bischof receives the Swiss Academies of Arts and Sciences' emerging scholar award. He receives the award for his article on how boycotting the newspaper The Sun made the citizens of Liverpool less sceptic towards the EU.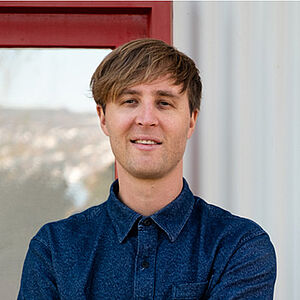 The jury of the Swiss Academies of Arts and Sciences awards the gold medal of its emerging scholar award for junior researchers to the researchers Daniel Bischof and Florian Foos for their article "Tabloid Media Campaigns and Public Opinion: Quasi-Experimental Evidence on Euroscepticism in England," published in the American Political Science Review.
Associate professor of political science Daniel Bischof from Aarhus BSS and assistant professor of political science Florian Foos from the London School of Economics are behind the exciting research, which shows how much the media influence people's political attitudes – even in the long term. Ever since The Sun published fake news about the behaviour of Liverpool fans during the tragic accident at the stadium in Liverpool in 1989, the citizens of Liverpool have boycotted the Eurosceptic newspaper. This has impacted the attitudes among Liverpool citizens for years and caused them to vote "remain" in the Brexit referendum in 2016.

Both Daniel Bischof and Florian Foos were present at the award ceremony to mark the occasion of the academies' annual meeting this weekend in Chur, Switzerland. They both feel very honoured by the recognition:
"Florian and I were extremely excited to learn that we won the SAGW prize with our paper. Specifically because the project had started six years ago in Zurich during our postdoc time at the Department of Political Science at the University of Zurich. For us, it is particularly exciting that a paper using techniques of causal inference was able to win this prestigious prize in the Social Sciences; which until today was rarely the case," Daniel Bischof says about receiving the gold medal.
Facts about the award
Since 1996, the Swiss Academies of Arts and Sciences (SAGW) have awarded prizes for excellent scientific articles, known as the SAGW-Nachwuchspreis. A jury of ten members conducts three rounds of assessment of approximately 100 candidates. Subsequently, a gold, silver and bronze medal is awarded to the top candidates, along with 18,000 Swiss franc (corresponding to approximately DKK 130,000).
Further info