New book: "Democracy"
The new book takes a short but engaging look at democracy: what it is, how it compares to other forms of rule, and why it makes a difference.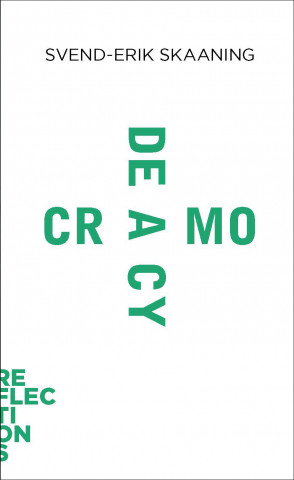 The publisher writes:
"What is democracy? And even if it can be defined, can true democracy ever be achieved? Without a definition, dictators can pose as democrats and the oppressed can see despotism as the answer to their prayers. But true democracy, author Svend-Erik Skaaning argues, will not automatically solve the world's problems. It is contentious and unfair, even as it keeps tyrants at bay. In Democracy, Skaaning defines democracy, charts its rise, revival, and resurgence across history and nations, and discusses when democracy has made a difference—and when and why it has failed.
Reflections
In Reflections, a series copublished with Denmark's Aarhus University Press, scholars deliver 60-page reflections on a key concept that encapsulates their years of study and research. These books present unique insights on a wide range of topics and concepts—everything from love, trust, and play to corruption, welfare, and sleep—that entertain and enlighten readers with exciting discoveries and new perspectives."
---
Author: Svend-Erik Skaaning
Publisher: Johns Hopkions University Press