PhD defence: Lasse Egendal Leipziger
"What is the relationship between ethnic inequality and democracy?" is the topic for Lasse Egendal Leipziger's PhD defence.
Info about event
Time
Friday 26 May 2023,
at 14:15 - 16:00
Location
A1, building 1333, room 101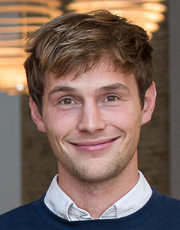 Lasse Egendal Leipziger defends his PhD thesis entitled "Democracy and Ethnic Inequality: Examining a Two-Way Relationship."
The event is open to everyone!
After the defence, the Department of Political Science hosts a reception.
Time and venue:
26.05.2023 2:15-4:00 pm
A1, building 1333, room 101
Assessment committee:
Senior Research Fellow Rachel Gisselquist, United Nations University
Professor Gerardo Munck, University of Southern California
Associate Professor Suthan Krishnarajan, Aarhus University (Chair).