Crown Prince to inaugurate new royal center for public leadership
Great festivities in the Main Hall and a visit by His Royal Highness Crown Prince Frederik and the Minister for Higher Education and Science will mark the inauguration of the new Crown Prince Frederik Center for Public Leadership.
Info about event
Time
Wednesday 23 May 2018,
at 09:30 - 18:00
Location
The Main Hall (building 1412), building 1333 and building 1340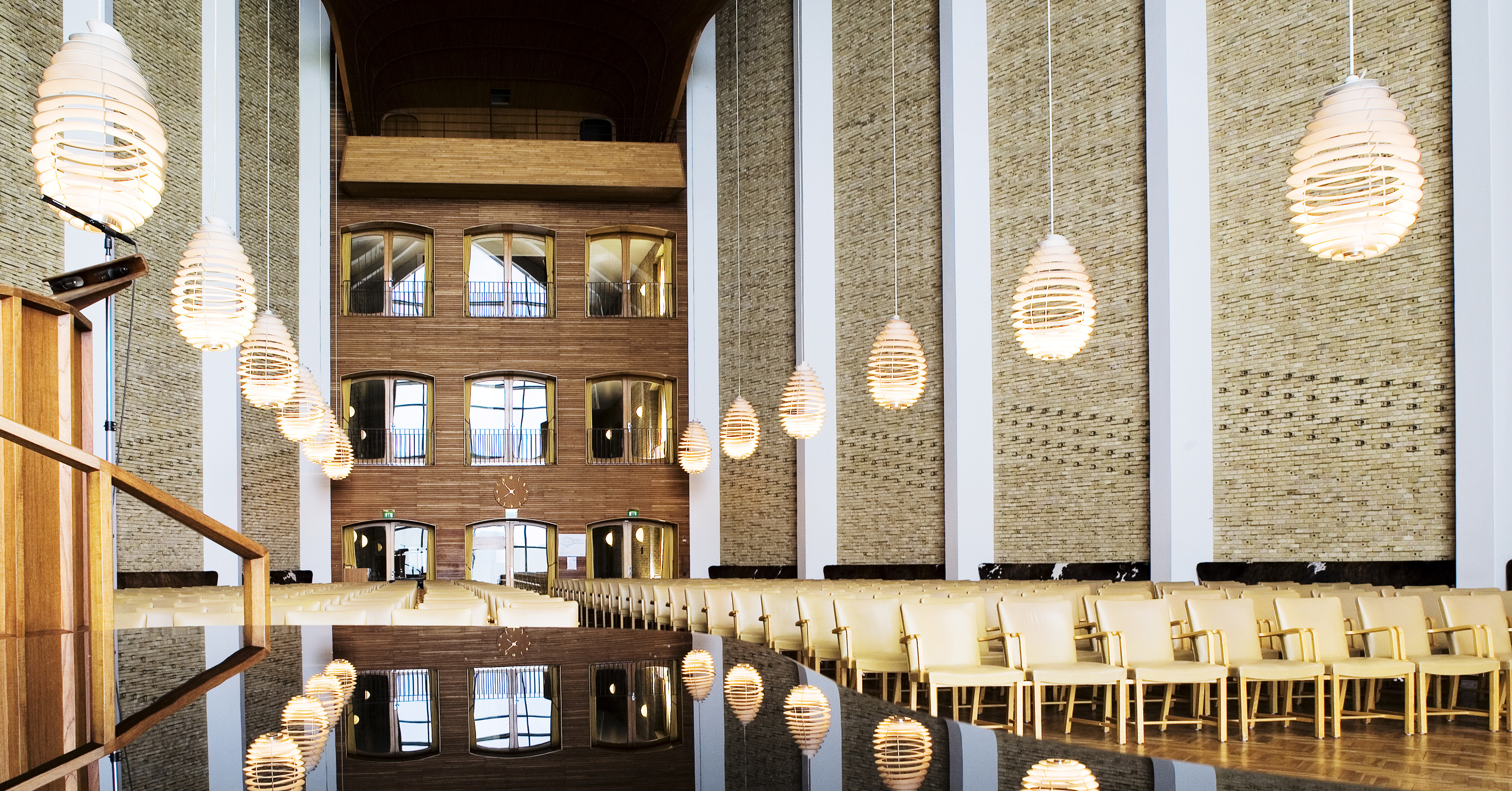 Apart from the invited guests, a limited number of places for the inauguration have been reserved for alumni, prominent public sector leaders, students and employees at Aarhus BSS. Places will be allocated on a first-come, first-served basis.
Prior to the festivities in the Main Hall, workshops on public leadership will be held for researchers and others interested parties. You can take part in the workshops even if you are not signed up for the inauguration.
Programme for 23 May 2018
Workshops on public leadership Department of Political Science
09:30 – 10:15: Welcome and introduction in Lecture theatre 1, building 1333, Department of Political Science 10:15 - 11:00: Workshops round 1
11:15 - 12:00: Workshops round 2
12:00 - 12:45: Lunch
Inauguration of the centre in the Main Hall and in building 1340
13:00: Welcome, speeches and musical performances
14:25: Coffee break
14:55: Academic symposium and presentations by, among others, HRH Crown Prince Frederik, Centre Director Lotte Bøgh Andersen and Chairman of the Danish Government's Ledelseskommission Allan Søgaard Larsen
16:35: Official inauguration of the centre in building 1340
Inauguration speech by HRH Crown Prince Frederik
Unveiling of work of art (gift from the Danish Parliament and the Danish Government) and a work of art donated by the New Carlsberg Foundation
Speech by Jens Bjerg Sørensen, CEO and Chairman of the Board, Købmand Herman Sallings Fond
17:00: Reception in the social sciences canteen
18:00: Conclusion of the inauguration
Sign up for the inauguration and/or the workshops: