Large research grant to combat political hostility and threats on social media
Professor of political science Michael Bang Petersen will head a major new research project at Aarhus BSS aiming to develop counter-strategies to combat hostile behaviour in the political debate on social media. The Carlsberg Foundation has donated DKK 15.7 million to the interdisciplinary project, which brings together leading Danish and international researchers.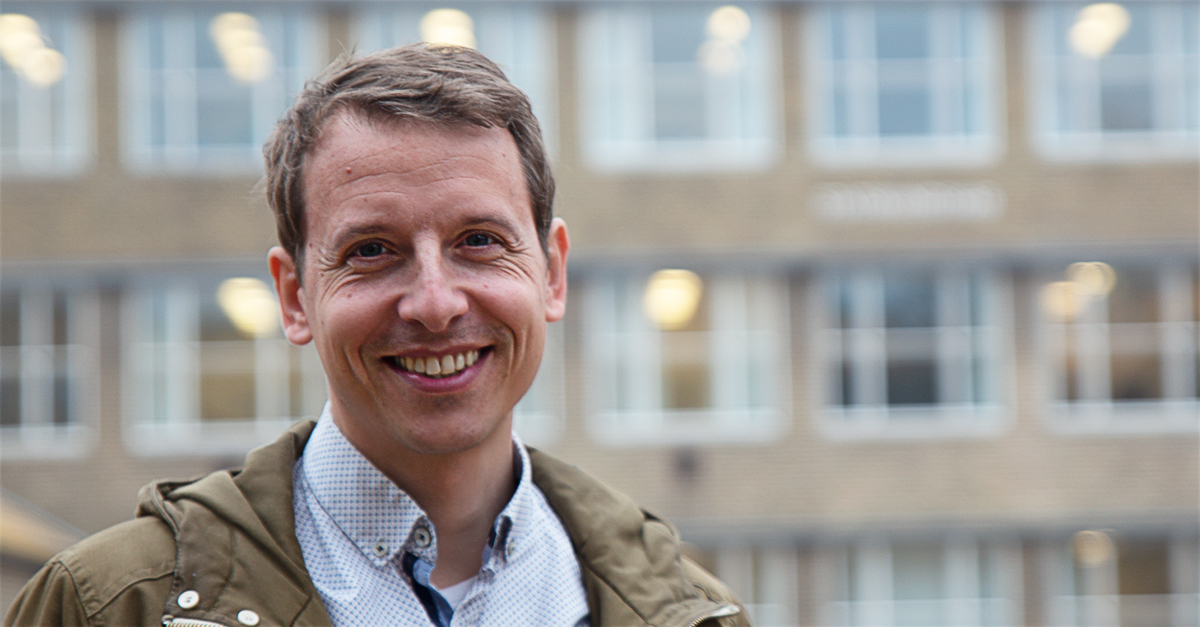 "You die soon. I will come and shoot you tonight."
This quote is a dramatic illustration of how hostility is entering political debates, especially on social media. In a survey of Danish national politicians, over 50% reported that they perceived threats to be an increasing problem and that they had received threats of violence themselves. And the hostility is not just targeted at professional politicians. It also dominates the public debate between citizens in Denmark and in Western democracies as such. For that reason, Professor Michael Bang Petersen has set out to develop counter-strategies to be used to combat online political hostility.
"Society is facing a massive challenge which is detrimental to our democracy. We need to deal with this challenge, and I'm very grateful to the Carlsberg Foundation for donating an amount that enables me to involve some of the world's leading researchers in the development of strategies that we as a society and as citizens can apply to fight this problem in the best way possible," says Michael Bang Petersen, who is head of the project entitled ROPH (Research on Online Political Hostility.
Mapping out the causes is the first step
ROPH is the first major project world-wide to comprehensively assess the phenomenon of online political hostility. The first step is to map out the causes of online political hostility.
"We have already preliminary indications that a process of micro-radicalization, as we term it, is taking place. In other words, people with minor political frustrations may experience escalating feelings of aggression when they engage in online debates. In fleeting moments, their thoughts and emotions resemble those we often find in radicalized individuals and, on social media, it doesn't take more than such a moment to post damaging content. One reason for this micro-radicalization is that it is more difficult to read the intentions of other people and regulate your own emotions online than in real life," says Petersen.
He believes that it is wrong to just blame the nature of social media and to just accept that politicians need to be thick-skinned.
"We also need to develop an understanding of the frustrations that people bring with them to social media and that are sparked by online political debates," he says.
ROPH team almost in place
The research project will commence in January 2020, and some members of the interdisciplinary research team are already in place.
Participants include Professor John Jost from New York University, who is one of the most influential psychologists in the field of political polarisation and SoMe behaviour. Participants from Aarhus University include Lasse Lindekilde, Anja Bechmann and Jacob Sherson. The project thus brings together leading researchers from across the university within fields such as radicalisation, social media and 'big data'. During the next few years, the project will be employing two more PhD students and five postdocs. These positions will be advertised internationally.
About the grant
The grant from the Carlsberg Foundation is a so-called Semper-Ardens grant, which is awarded based on the following criteria:
"The Carlsberg Foundation's Semper-Ardens grants are awarded to 'passionate, always burning' researchers with particularly visionary research projects that have the potential to create scientific breakthroughs and develop Danish research. Semper Ardens grants are given to internationally recognised top researchers with an affiliation to the Danish research environments."
For further information:
Michael Bang Petersen, professor of political science, Aarhus BSS
Mobile: 20775944
Email: michael@ps.au.dk
Twitter: @M_B_Petersen