50.000 DKK travel scholarship for Ea Høg Utoft
Ea Høg Utoft is awarded 50.000 DKK travel scholarship by the Danish Fulbright Commission.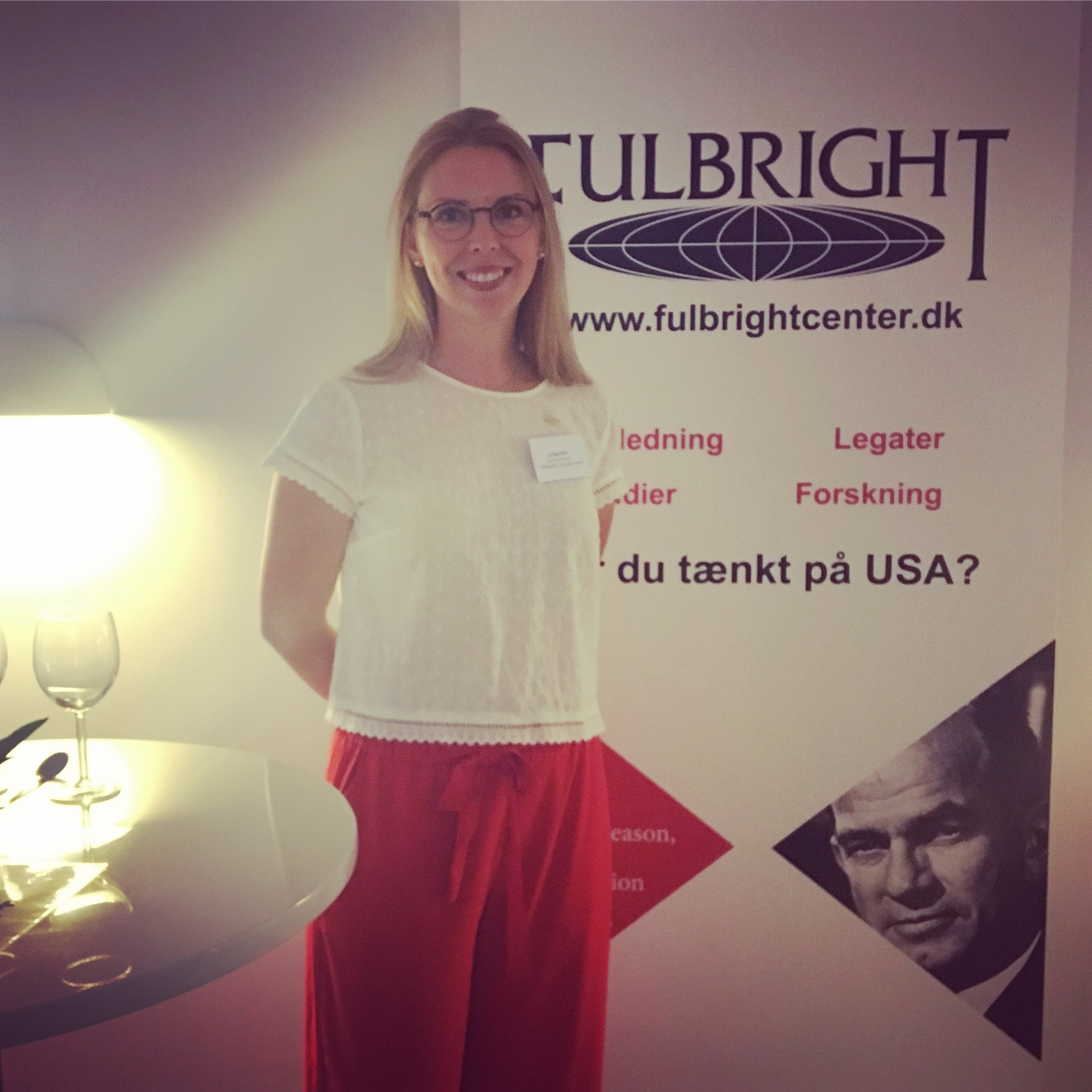 From January until June 2019, PhD Ea Høg Utoft will visit the Department of Sociology and Anthropology at Northeastern University i Boston, USA, during which professor of sociology Kathrin Zippel will host and serve as temporary supervisor during the exchange. Through prof. Zippel, Ea is invited to join The Consortium for Graduate Studies in Gender, Culture, Women, and Sexuality which is anchored at the Massachusetts Institute of Technology (MIT) in Boston, where Zippel also teaches.
Part of the scholarship is dedicated a two week trip to Arlington, Virginia, where Ea will conduct a brief field study in a company as part of her PhD project. Ea will also visit Seattle as guest lecturer at the Department of Scandinavian Studies at the University of Washington.
The pictures are from a meeting and reception event at the Danish Fulbright Commission's offices in Copenhagen on June 7 2018. At the reception, U.S. Ambassador and honorary chair of Fulbright in Denmark, Carla Sands, participated.