Researcher to look into relationship between state and religion
Several parties in the Danish Parliament call for a revision of the relationship between the State and the Evangelical Lutheran Church. A new research project at Aarhus University, Business and Social Sciences will now shed light on this discussion.
Both the Red-Green Alliance, the Socialist People's Party and, to some extent, the Liberal Alliance are in favour of a separation of state and church, whereas the Social Democrats and the Social-Liberal Party believe that other faiths should share the privileges enjoyed by the Evangelical Lutheran Church. A new research project at Business and Social Sciences will now focus on the core elements of the debate and offer new perspectives.
- The project will study the current public debate about the future relationship between state and church in Denmark. The project will provide new knowledge to help understand the specific processes through which the relationship between state and church impact the democratisation process, says Assistant Professor Flemming Juul Christiansen from the Department of Political Science and Government, and offers an example:
- An example could be which formal or informal role the Church played for the decision-making process in connection with the introduction of freedom of religion.
The basic idea behind the new project is that religious institutions will gain large and lasting influence on the relationship between state and religion during the democratisation process of a country.
Idea with international perspectives
The researcher has received initial funding of DKK 450,000 from AU Ideas to shed light on the significance of the political situation at the time when democracy and freedom of religion were introduced in a number of countries. Both new and old democracies will be studied, and in addition to organising preliminary meetings and a small conference in Aarhus, Flemming Juul Christiansen will attempt to attract international partners.
- The long-term objective is to establish interdisciplinary relations with research environments, both at AU and externally, to dig even deeper into the importance of religion for our political democracy, both historically and today, he says.
He hopes that the ambition of interdisciplinary projects will develop into international project partnerships, and he also hopes to have a PhD student affiliated with the project. He points out that the project may potentially form part of the international debate, where democracy is regarded as a Western idea and must be integrated with other cultures and religions.
About AU Ideas
AU Ideas is a new joint initiative established by the Aarhus University Research Foundation and Aarhus University. So far, the foundation has awarded grants totalling DKK 13 million to 30 so-called project developments. The projects last between one and two years and enable researchers to expand on an idea and test its resilience with a view to establishing bigger projects.
Further comments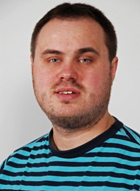 Flemming Juul Christiansen, Assistant Professor
Aarhus University, Business and Social Sciences
Department of Political Science and Government
Tel.: +45 87 16 55 92
Email: fjc@ps.au.dk
Web